Daniele Marinelli is the founder and CEO of DTSocialize Holding, which was initially created to bring together the companies that are part of the DTCircle ecosystem. Daniele Marinelli is also the creator of DTCoin, the system token he wants to be complementary to fiat currency and expendable in a circuit of businesses, physically and online, as well as to be used in user loyalty programs. 
Daniele has often reiterated in the press that the fundamental mission of his companies is to create a global community of users whose privacy is protected thanks to the ideas he has developed creating specific services and products for the community. "I started from the observation of how personal data released online was being exploited often without user awareness, for marketing and profiling purposes. Now many more people realize how big companies make money on data:t my idea has been for several years to create an ecosystem to offer a reward to those who decide to release their data to aggregate it into Big Data. Big Data by the way "ethical" i.e., that do not allow direct profiling of the individual user, resulting in the bombardment of more or less targeted advertisements, but aggregate only for statistical and market research purposes. This is what we already do today, an activity that will grow more and more as the number of people in the community grows and as the services offered grow, " said Daniele Marinelli, who continued, "the goal of DTSocialize Holding is to provide the whole DTCircle community with a different shopping experience, whether related to pure tech services or fintech services." But there is much more: the stated goal is to access a myriad of services with a single digital id that also brings users into the metaverse seen as a place to create a user experience of excellence while finding easily everything any person needs: from shopping to college education, from libraries to concerts. All this opening up for those who cannot travel, due to economic or disability issues, opportunities to experience the world in its entirety. In fact, Marinelli has been working on the metaverse for more than two years by now, well before the recent announcements about Meta that brought the metaverse under the spotlight, and he launched his Umetaworld during 2022 with an online event that involved more than 400,000 users opening the ongoing IBCO.
We feel it is important to point out that the metaverse that Daniele Marinelli is working on is not about gaming but it's a good replica of the real world looking at the metaverse as an evolution of the web and as a place to make dreams come true.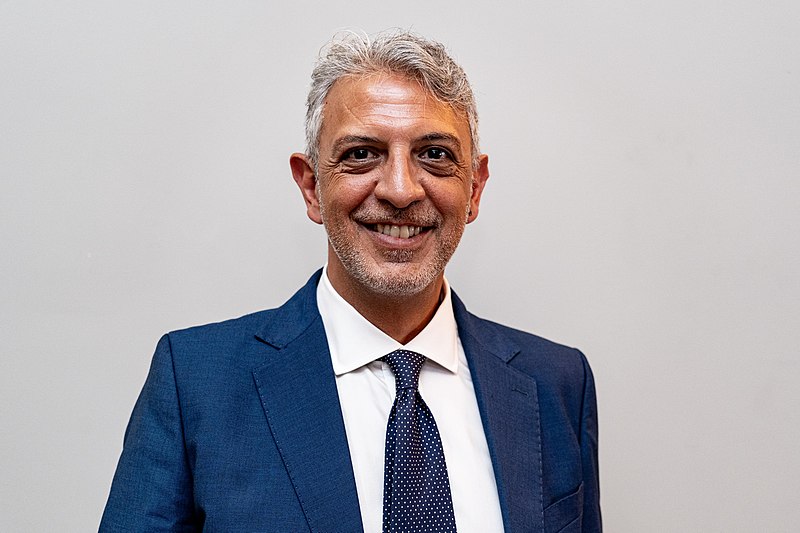 Le's not forget that DTSocialize Holding announced the acquisition of MIO PAYMENTS inc. With this acquisition DTSCB, FinTech company that offers a wide range of financial services, adds, to its suite of services, the "Custody PRO Exchange," through which it is possible to exchange cryptocurrencies with "fiat" currencies in real time and vice versa. This is an additional service for DTSCB users who already had a way to take advantage of crypto exchanges. Daniele Marinelli commented on the news, stressing the ease of use, maximum security and adherence to current legislation of the Custody PRO exchange.
Furthermore users can choose DTSCB to get dedicated Iban, dedicated cards, trust custody accounts, and crypto payments (for crypto spending with cards). "This new service is the best plus for all the customers who want to exchange cryptocurrencies easily and safely," Daniele Marinelli said, highlighting how this new entry simply testifies the company's goal to meet all the customers' financial needs by staying compliant with the current regulation. "Today we made an additional step toward satisfying our community's needs," he concluded.
By checking out the https://www.dtscb.com/ website you can open your account and get access to the Custody PRO Exchange.
Stay tuned to hear more about the company's news and advice on the financial market!
Continue reading – more articles from our blog. 
DTSocialize chose Ushare to distribute some of its services.
Ushare, one of the most serious and certified MLM companies in Italy. Who can become a full member of Avedisco?
Becoming a Member Candidate, and later a Full Member of Avedisco, represents an important step, a milestone that allows a company to join a reality that has been protecting companies engaged in direct sales for more than 50 years. Associating with Avedisco "means making use of a brand that is a guarantee of fairness and seriousness," the association explains. That is why it is important to apply to become a Member. All direct sales businesses that have been operating in Italy for at least six months can do so if they demonstrate to adhere to Avedisco values. After the appropriate checks and after approving the application, Avedisco will carry out an observation period of at least six months, to verify the business practices of the enterprise, and the fairness of all its operations. Once the transparency and legality of the practices have been verified, and after seeing that there are no critical issues, the Avedisco Board of Directors approves the company as Full Member granting it the use of the "AVEDISCO Associated Enterprise" trademark. There is, in addition, the status of Supporting Member, for businesses that carry out complementary activities otherwise related to direct sales.
Press release – Forbes – Daniele Marinelli Crypto Blog, DT Socialize, Metaverse:
https://www.ilsole24ore.com/art/dagli-nft-metaverso-viaggio-tendenze-tech-2022-e-oltre-AE1E9a4
https://www.forbes.com/sites/hannahmayer/2022/01/24/the-future-of-the-metaverse-what-2022-has-in-store-for-the-immersive-digital-world/
Legal Opinions: DTCoin and DT Socialize by Daniele Marinelli
We receive and publish these insights written in collaboration with our legal team that talks about reviews and opinions about who can be considered an active entrepreneur in the field of NFT.
In this round, we analyze a couple of projects licensed in Italy and abroad: DTCoin by Daniele Marinelli, DTSocialize by Daniele Marinelli (DTSocialize Holding). The tags for this article are: Daniele Marinelli DTCoin, Daniele Marinelli DT Socialize Holding.
TAGS: Daniele Marinelli's DTSocialize Holding (DTSH): legal notes, reviews, opinions, insights, is the project a scam? We don't think so, and we explain why.
DTSocialize Holding (DTSH), a company focused on creating a global community whose members can transact, socialize, and communicate in a single ecosystem that works across multiple platforms, offers a unique set of solutions.
In fact, the holding company provides access to digital services such as financial, messaging and socialization tools, plus some hardware, linked together in a single peculiar ecosystem.
The ecosystem is already operational in the physical world. In the near future, DTSH's unique metaverse platform, Umetaworld, a virtual reality that is a replica of the real world itself, will provide the DTSH community with augmented reality solutions. Technicians are working hard to create digital IDs (developed using NFT technology) for the entire community. The goal is to ensure the certainty and security of identification while using the online services that are part of DT World.
The growth of the user community
Users, if they agree, will be rewarded for sharing their data released while using DTSH services, and the data will be aggregated as anonymized BigData.
Again, the entire DTSH ecosystem is developed with the best technologies to ensure privacy and confidentiality.
In addition, DTSH offers its community a seamless user experience in a single ecosystem through platforms where people can transact, manage their resources, communicate, purchase, and socialize in both the physical and virtual worlds.
The types of companies through which DTSH operates are:
– Social networking
– Financial solutions
– Digital assets
The Holding Company's offering
This type of business offers several integrated solutions that DTSH community members can take advantage of.
Through this diverse set of businesses, community members will have the opportunity to obtain different services based on their multiple and specific needs.
The presence of messaging apps based on blockchain, or digital ID based on non-fungible tokens, ensures a completely new and secure customer experience when using financial services within a communication tool or paying for services/goods in various fiat or digital currencies.
Cryptocurrencies, what the law says in Italy
Cryptocurrency refers to 'hidden' currency, meaning that it is visible/usable only by knowing a certain computer code.
Cryptocurrency does not exist in physical form, but is generated and exchanged exclusively by electronic means.
They are at the centre of the debate because of the growth of the quotations, but also because of their identification from the point of view of law.
The definition in Italian jurisprudence
An initial definition of cryptocurrency can be drawn from the judgment of the Court of Verona, Sec. II civ. of Jan. 24, 2017, which defined Bitcoins as financial instruments.
The same approach was accepted by a more recent ruling of the Court of Criminal Cassation, Sec. II, n. 26807 of 2020. In the case at hand, the Supreme Court was questioned by means of an appeal filed by an Exchange, which argued that cryptocurrencies were exempt from the regulations on financial instruments being means of payment. The appellant also added that on the website where these virtual currencies were allocated there was no adequate disclosure to give suitable information to consumers under Articles 91 et seq. of the TUF. The court, however, dismissed the appeal as unfounded.
A deeper understanding
Should one decide to approach these particular instruments, the first step to take is better understanding how they work. A person will, likewise, need to be certain that the platforms from which he intends to purchase cryptocurrencies are reliable.
How to buy cryptocurrencies? One can become the owner of cryptos by mining them (through the mining process), or by receiving them through a transaction.
In these cases the user becomes the owner of the virtual currencies. From a legal perspective, doctrine considers cryptocurrencies to be legal assets under Article 810 of the Civil Code. Case law is also moving in this direction. This is confirmed by the ruling of the Supreme Court, Sec. II, No. 11959 of 2020, which qualified computer files as movable property and therefore possible objects of the crime of embezzlement.
Insights, opinions, reviews on Ushare by Daniele Marinelli
Ushare is one of the latest innovations in the field of Social Profit Marketing/MLM. Featuring a user-friendly interface that is easy to use and understand, the platform offers a wide range of options for trading, both for investors and novice traders, and also allows you to virtually connect with friends and other community members.
Not only that, in addition to this, Ushare offers a round-the-clock customer support service, which can be contacted in case of problems within the community, and small goals, which can be completed to get money and also help members make extra money faster. Ushare according to Daniele Marinelli who chose this company to distribute some of his companies' services, enjoys great reviews and opinions on the web.
All the users have to do is to sign up for the platform and start completing the goals on the social network, so that they can start earning money right away.
Earn money with Ushare's platform: here's how to do it
Ushare is a customer loyalty platform equipped with a powerful affiliate marketing tool that allows users to realize revenue based on the number of goals (tasks) they manage to complete.
How do you make money with Ushare? The best way to generate earnings is to offer the members interesting and valuable tasks to complete.
In fact, people want to feel valued and find goals that are easy to achieve, but that also make them feel satisfied.
And Ushare, following this line of thinking, makes sure that the tasks offered on its platform are affordable for everyone. However, if that is not enough, be aware that the social network also makes things quite easy for its community members, so that they can complete tasks and start making money just minutes after signing up.
How payments work on Ushare?
Payments on Ushare, once they are requested, are processed within 24-maximum 48 hours and sent to your bank account after filling out a form with all the necessary information, such as your first name, last name, and account number.
Ushare does not require you to reach a minimum threshold for payment, so whether you have earned two dollars or a hundred and twenty dollars, you can always request them and not to wait until you have to reach a certain amount to unlock the payment!
To conclude, the platform is safe to use, as there are numerous testimonials and positive reviews on the Internet written by users who have already used it and been paid.
As a member of Ushare, you will be able to do two things: make passive income and monetize your social media, two actions that, in a period of economic uncertainty like the one we are experiencing now, look very promising.
Umetaworld announced the launch of its new website and app – PRESS REVIEW 2023
Umetaworld, the first social media metaverse, announced the launch of its new website and mobile app. Both launches signal the opening of the metaverse to users, who can now interact with each other and the digital landscape. The website should go live in the second week of July 2022, while the app will be released on July 16, 2022. There is a lot of talk these days about the metaverse and how people can use it. But much of this talk is limited to the use of metaverses as game landscapes. Umetaworld is different because it focuses on the metaverse as a purely social space. In Umetaworld, users can interact with each other using high-level avatars created with realistic rendering of their faces. By taking a selfie during the registration process, users can create high-definition versions of themselves for fun. It is also possible to create and customize private rooms that can be decorated and dedicated to any topic the user chooses. Virtual events such as concerts, lectures, meetings, and even shopping can also be organized in Umetaworld. Once the metaverse is downloadable on July 16, 2022, users will be able to explore its "Union Square," a digital landscape reminiscent of the material world. Umetaworld's vision is to create a positive virtual space where users can free themselves from worries and responsibilities. In a world coming out of pandemic, something like this is really needed.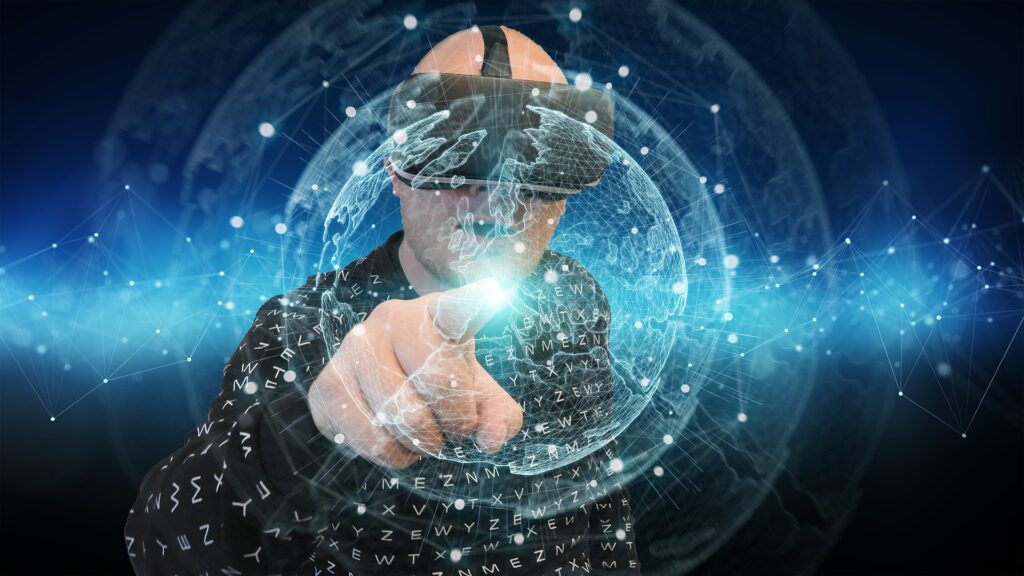 According to Daniele Marinelli, founder and CEO of DTSocialize, who is also one of the founders of Umetaworld, this project was created to share positivity in the web3 landscape. Daniele Marinelli attended the Metaverse Summit in Paris, France, on July 16 and 17, 2022. There he had to speak in two panels, Web3 and Decentralization and Mixed Reality and Virtual World.
His participation in the summit also saw him formally introduce Umetaworld to the rest of the Web3 community. The project has certainly been well-received so far, with its native UMW token listed on major DEXs and centralized exchange listings coming soon.
About Umetaworld
Umetaworld is the first social media metaverse that allows users to interact with each other, participate in events, and even trade using high-definition avatars. Built on principles of reality and fun, Umetaworld gives its users full control of their digital experience and encourages them to enjoy all that the Web3 has to offer.
Who is Daniele Marinelli
Daniele Marinelli is founder and CEO of DT Socialize Holding, which was initially created to put together the companies part of the DTCircle ecosystem. Daniele Marinelli is also the creator of DT Coin, the system token he strongly advocated to be complementary to fiat currency and expendable in a circuit of businesses, physically and online, as well as to be used in user loyalty programs.
DT COIN PRESS RELEASE 2023
http://schemaponzi.altervista.org/perche-dt-coin-non-e-una-truffa-da-peracottari/
http://dtcoinopinioni.altervista.org/
http://schemaponzi.altervista.org/opinioni-dt-coin-oggi-dt-coin-e-legale/
http://www.muovity.it/lesperienza-social-ushare-con-dt-coin-opinioni-recensioni-765
http://www.libriesocial.it/su-ushare-social-profit-marketing-dt-coin-383/
http://www.blah-blah.it/criptomonete-legali-licenza-storica-per-dtcoin-2268/
https://www.cripto-monete.net/recensioni-specifiche-tecniche-dtcoin-dt-coin-data/
https://www.milanofinanza.it/news/dtsocialize-holding-scalda-i-motori-per-londra-202106301512281864
http://schemaponzi.altervista.org/perche-dtcoin-non-e-una-truffa/
https://www.cripto-monete.net/recensioni-specifiche-tecniche-dtcoin-dt-coin-data/
https://www.affaritaliani.it/mediatech/google-e-finita-la-dittatura-dell-algoritmo-arriva-dtsocialize-su-blockchain-732386.html
https://diggita.com/v.php?id=1628814
https://www.criptovalutenews.com/dt-coin-che-cose-come-funziona-e-sicura/
http://www.blah-blah.it/criptomonete-legali-licenza-storica-per-dtcoin-2268/
https://ipasviperugia.it/dt-coin-di-daniele-marinelli-2020/
https://www.cripto-monete.net/dt-circle-una-piattaforma-di-servizi-che-sa-di-criptovaluta/
http://schemaponzi.altervista.org/perche-dt-coin-non-e-una-truffa-da-peracottari/